Hey guys it is Thursday! There is a sloth in the corner and Poppy is on the seat next to me. It sounds like a new mundanevision blogisode. 
Chris: Have you heard they are making bond the musical?
Poppy: No I had not heard, it must be top secret information.
Chris: Wow, I actually did some research for this show, I now need a break.
Poppy: We have only just begun, you can not have a break from something you never started.
Chris: I can read a copy of take a break and eat a Kit Kat.
Poppy: I suppose. Back to the musical though, what songs will it feature?
Chris: I think they might be Bond theme (Chris stating the obvious)
Poppy: I thought it might be Bond singing Mamma Mia, what a disappointment.
Chris: I know, I was sending out an SOS during the film. Do you think the italians loved it saying "mamma mia, this is a great musical"
Poppy: Perhaps they thought they would take a chance and watch the film
Chris: If we are going to talk about ABBA all blogisode we need a dancing queen
Poppy: surely that is where the sloth comes in?
Chris: Oh yes, I was wondering why he had a crown on.
Poppy: did you think he just wanted to be a pretty princess?
Chris: I don't know what I thought, I have a got a very end of term feeling as this is my last blogisode for a while.
Poppy: Ah yes! You are going away for a month in the sun.
Chris: Yes, I am trying to track down the whereabouts of Pudsey inbetween the Children in Need events.
Poppy: good luck, I have heard he likes to visit his rather grizzly cousin.
Chris: I always knew Pudsey had a temper on him, no one can be that nice. Anyway as it is the end of this run of blogisodes I have brought in some games for us to play, like it is the end of term at school.
Poppy: really what are they?
Chris: I have all the old favourites like caplunk, battleships and twister. Oh and hangman. would not make a good blogisode but would keep us entertained.
Poppy: my friend plays twister but puts paint on all the dots.
Chris: how would you play a blog version of twister you would get very tongue tied?
Poppy: I don't think it would make for great reading.
Chris: what about guess who? guess Who is reading our blog? Does he have glasses? There is no way of knowing.
Poppy: yes it is a mystery, maybe we should call in Scooby Doo
Chris: I am not having dog food in the studio.
Poppy: No, he just needs Scooby snacks
Chris: Ah scooby snacks, could sloth and dog live in harmony?
Poppy: provided scooby snacks are not made from sloth, yes
Chris: Now look what you have done the sloth is cowering in the corner
Poppy: He is sleeping in the corner
Chris: Sorry I can not tell the difference he looks so cute, sleeping or cowering
Poppy: I actually find him a little creepy, sorry
Chris: He isn't creepy, he is just misunderstood.
Poppy: just a little different then
Chris: anyway do you want to play any games?
Poppy: yes, but what game?
Chris: we could play guess who, or where's pudsey, or the ever popular finish the blogisode.
Poppy: Yes only 400 words to go!
Chris: 400 words, lets do it
Poppy: Go!
Chris: Stop, lets play word association
Poppy: or we could discuss the best way to wake a sleeping sloth
Chris: that's easy, megaphone.
Poppy: I was thinking more flashing lights, sort of like a disco
Chris:  That is cruel, the ice bucket challenge on the other hand.
Poppy: or just dunk him upside down in some water.
Chris: please do the guerilla ice bucket challenge, I have brought in an actual gorilla.
Poppy: It isn't the famous handsome Japanese gorilla is it?
Chris: No its not Japanese checked the passport
Poppy: oh pity.
Chris: yes this one has just come from London Zoo
Poppy: does he own a top hat?
Chris: I don't think so I saw a unicycle.
Poppy: Does he a have a curious friend called George?
Chris: yes I have seen him, although now he is no longer curious only mildly interested.
Poppy: mildly interested George does not have the same ring to it.
Chris: well I spoke to him  before the show, he says he was always mildly interested, just acted curious.
Poppy: someone should give that monkey an Oscar
Chris: yeah he is so upset he missed out to Planet of the apes
Poppy: we should really change his name to Leonardo Dicarpio
Chris: Poor Leo, he done everything to try and win an Oscar, he actually drown when he was in Titanic.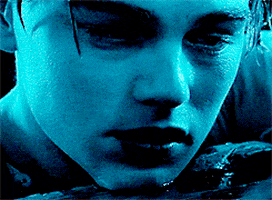 Poppy: He has done very well regardless.
Chris: He is actually so cold they have cast him in the next Avatar.
Poppy: He is relatively short compared to Avatars so perhaps more like a smurf
Chris: There can be short avatars, you don't know.
That's the show today, before we go I would like to say a big thank you to everyone who has read and liked the first series of blogisodes, a big thank you to Poppy for stepping in and helping me with them. Mundanevision shall return. Peace.