Hey guys! Welcome to another blogisode of Mundanevision. Like Dragon's Den we are always looking for interest.
Chris: First on today's show we have Chris, looking for interest on his inflatable toaster idea. Sadly the dragons we not interested, it has been a total let down, the mood deflated quickly within the den.
Poppy: You must have better ideas other than an inflatable toast it would just melt!
Chris: Have you seen the new title sequence for Dragon's Den? It strikes me that it wont be as popular as Game of Thrones.
Poppy: I think that their popularity will not be recreated. But it certainly is a fiery title sequence.
Chris: Ooohh what if it involves cosplay? They could all dress up as a character each.
Poppy: Deborah Meadon would make a fantastic Khalessi in fairness.
Chris: Thats just what I was thinking. What about Peter Jones as Jon Snow? That is a Game of Thrones character and not a Channel 4 news presenter?
Poppy: Yes it is, and I dont think that Peter Jones could pull off Jon Snow I am afraid to say… Sorry.
Chris: They could adopt the sloogan investment is coming.
Poppy: A dragon always pays their debts?
Chris: And that is pretty much all I know about Game of Thrones, but Poppy does so I think between us have talked very knowledgeably about the parallels between the two, and it was on HBO who always have piles of cash. Poppy do you want to move us onto a new topic?
Poppy: Smooth as ever. The Olympics, go!
Chris: Right… every 4 years lots of people compete in these games which are about to be televised on Friday. But I dont understand as the women's football has already started I heard this morning. Unless there is still a match left over from last olympics.
Poppy: I dont know about that, but I couldn't be more excited about it!
Chris: I wonder if the original designers of the olympic flag were fans of Tolkein, because there are rings on the flag.
Poppy: Well it is actually symbolising unity but there is nothing to say that they weren't Tolkein fans as well. Maybe it is like those artist who do what they want and then create some "deep meaning" afterwards, when really they just liked it?
Chris: Could well be. And all this time I bet all this time our readers have been thinking that Dragon's Den is just Dragon's Den and the Olympics is just the Olympics. Oh no my friends I think they are going to end it in Mordor this year.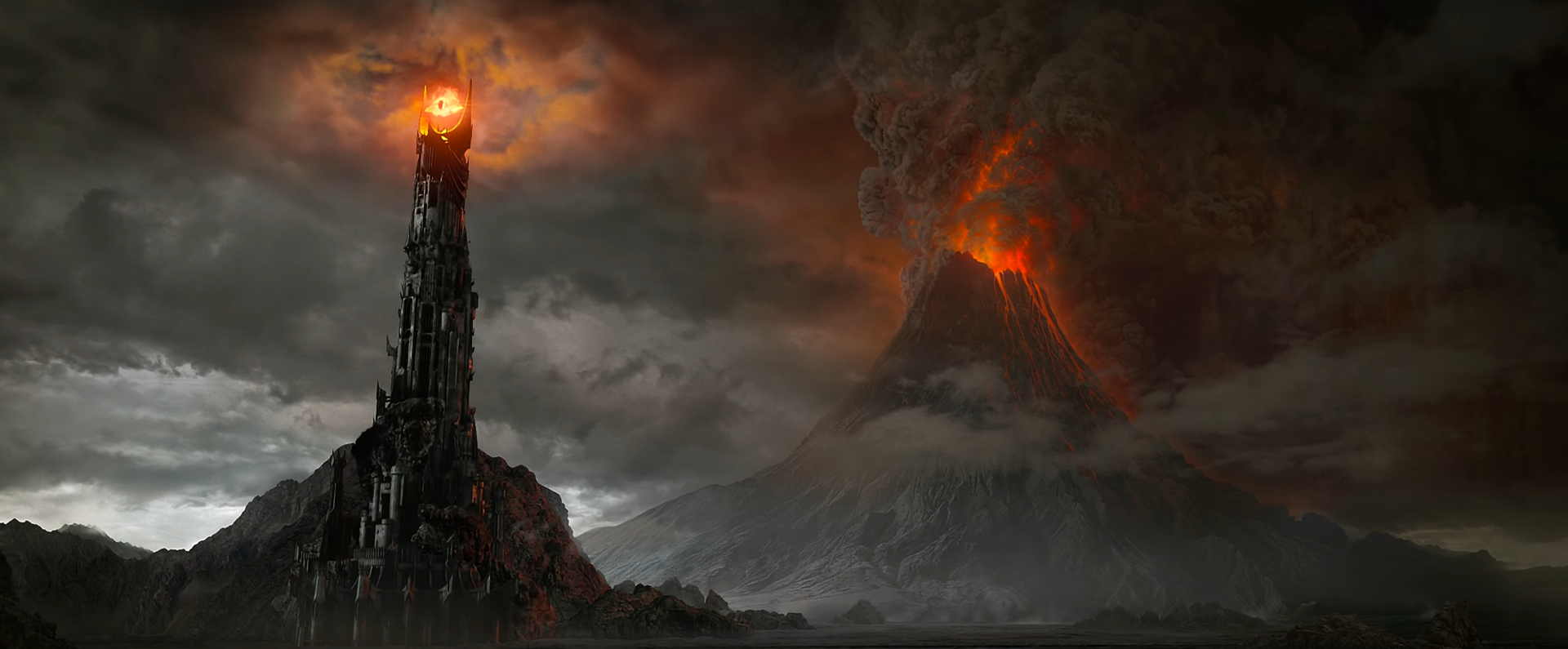 Poppy: No, I heard that actually Tokyo have lost the games in 2020 in favour of Mordor.
Chris: Is it not middle earth's turn to host?
Poppy: And can you imagine the air miles you'd gain with British Airways.
Chris: I think all the events over the two weeks are just an attempt to get there quicker and not use public transport.
Poppy: Between all the different sports you probably could get there. Rowing and Sailing will get you across the large bodies of water, and then there is running whilst on land with Javelin to catch food on route. they could definitely make it.
Chris: Woah, are you telling me that Tolkein started the Olympics without even knowing it?
Poppy: No he just changed the meaning of it.
Chris: Arhh yes, we are uncovering a lot today. We're like some matrix detective agency, blending fact and fiction, to make a delicious wordy smoothie, which will hopefully tickle your insides as well as your outsides. Do you think Pokemon were really annoying and someone said Pokemon go, and the head of ninetendo was there and thought it was brilliant?
Poppy: Perhaps, Pokemon is really annoying so its perfectly feasible.
Chris: I know they are really annoying, Piccahu always seems to make allergies. Yes I know I made that joke before, I am not a machine, what do you want from me? What you want is a blogisode every tuesday, ah I can do that! Peace.