It is the scariest day of the year and welcome to the scariest blogisode of the year – it's so scary you have to read it with adult supervision! Don't have nightmares… or do… that's up to you! *Evil laughter*
Chris: *low, spooky voice* hey Esther, I like your halloween outfit!
Esther: Hiya Chris, I'm wearing normal clothes?! I'll try and take that as a compliment…
Chris: That's what I mean, you've come at yourself… ingenious! I have come as a lazy ghost. I want to be a ghost but I can't be bothered to dress up!
Esther: It's alright I can just imagine the white bed sheet with holes cut out if you like?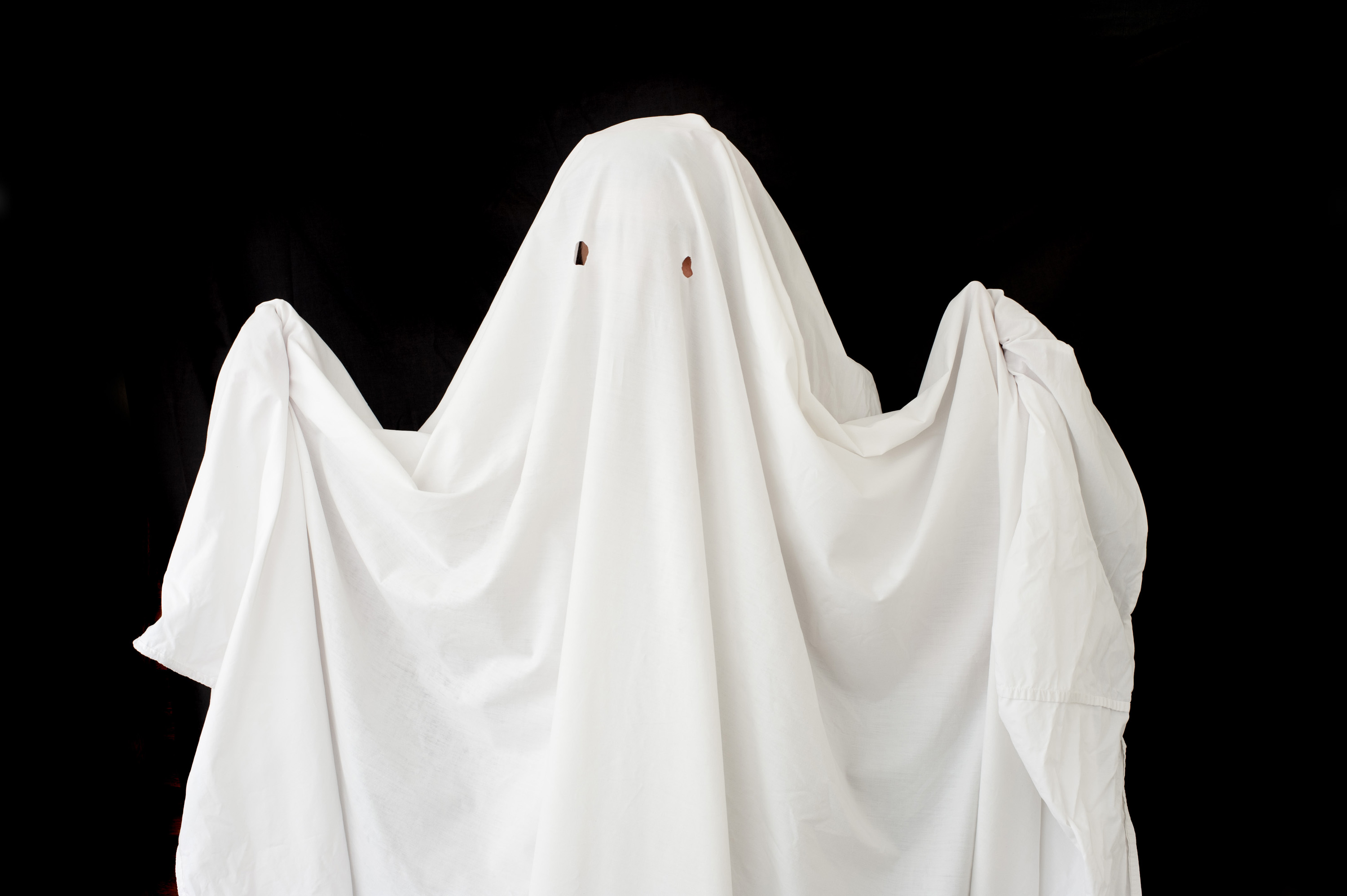 Chris: I think that idea is amazing. Can you imagine it there'd be a knock at the door, and there would be just five ordinary people standing there expecting sweets. When you ask them 'who are you supposed to be', they can reply 'who do you think I'm supposed to be?!'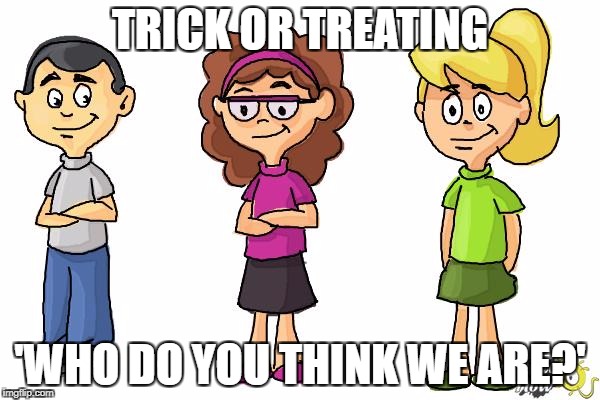 Esther: Ah that really would throw out conventional Halloween traditions.. sounds like some Freudian trick of self-reflection?
Chris: I tried throwing convention out the window but I'm just too conventional! Besides, have you ever tried lifting convention? It's really heavy.
Esther: Somehow that doesn't surprise me! Maybe we'll just stick to convention then and I'll find you a bed sheet/make shift ghost costume so we don't need to pretend!
Chris: What if the bed sheet can only be seen my certain people – what if the sheets themselves actually are ghosts?
Esther: Wait… so ghosts would be worn by people pretending to be ghosts?! Even the concept is confusing me.
Chris: Yes, welcome to Chris' psychological Halloween party! In contrast to these lazy Halloween parties, we could have gone all out and contracted illnesses to really commit to our costumes, like getting a sore throat to have a deep voice!
Esther: A more extreme example might be… contracting jaundice to save using yellow face paint? Although I'm not sure Halloween is worth quite that level of commitment to costumes!
Chris: Do you think Chris Martin see's dead people because he see's yellow?
Esther: Maybe, or perhaps they're not actually dead just really poorly with jaundice! That's quite a bleak perspective of the song…
Chris: Or maybe Chris Martin is actually dead himself, that would explain his moany voice.
Esther: Haha, maybe you're onto something there Chris.
Chris: Before twenty million Coldplay fans write in to complain, I think I'll go back to the start. Quick, block the phone lines so they can't get through and talk!
Esther: *unplugs phone*.. I think we've dodged a bullet there!
Chris: A Coldplay bullet. That will anaesthetize me. Anyway, back to Halloween, I think we need a name for our audience participation Halloween parties! Could they be called imagin-een? Having the home owner decide what Halloween costume you've got on might help them participate, instead of passively handing out sweets!
Esther: Giving them some control over which costumes they decide are more worthy of sweets than others… Although they might be biased and have a favourite outfit which always wins them over. For example, they could be huge Twilight fans, so maybe only give out sweets to vampires?!
Chris: Or you could just give the person random phrases like "I'm running dry today!" and they will hopefully say things like "you're a river in summer!".. not very scary to us I grant you, but to polar bears, they are freaking out!
Esther: Haha yeah that's very true! So, what's your favourite Halloween costume anyway?
Chris: Considering I don't like scary movies, it would have to be a concept. Maybe global warming – that really scares everyone!
Esther: Oooh interesting, what would you wear as your costume for that though?
Chris: Attach a desk light to a globe. And you could get a really obvious sun tan before!
Esther: Yeah, I feel like you could dress up as a globe, and then wear the Sun as a kind of hat?
Chris: That would make a great couples costume!
Esther: Although I think there would be some arguments about who gets to be the lovely and innocent Planet Earth and who has to be evil climate change!
Chris: Well obviously it would be your girlfriend or partner who has to be the Sun, because they are the light of your life!
Esther: Well saved! You could definitely use that as a charming excuse to be Earth anyway….
Chris:  And you could have one friends following you around all night, and you have keep shouting 'help, I'm under attack!' just to make it really convincing. The friend could even be dressed as a meteorite, or another space disaster.
Esther: I'd love to see someone pull off a black hole costume.. I'm not quite sure how that idea would be executed but consider me thoroughly intrigued!
Chris: That's an easy one.. you dress in black from head to toe, and if there was a buffet table at this party, you have an excuse to eat all of the food because you're a black hole!
Esther: You should also somehow attack a vacuum cleaner to your arm and just suck up anything you can, and occasionally just try and suck up someone else at the party just to remind them of your costume!
Chris: That is genius, and you have a legitimate excuse for when your parents ask: "where did all that food go?", "sorry, somebody came dressed as a black hole tonight!".
Esther: Maybe I should make this black hole costume idea an everyday reality… it could excuse lots of 'missing' food mishaps…
Chris: But wait, there's more! If you're a really shy person who doesn't enjoy parties, you could dress up as a space station, or a satellite, and you'd only have to appear once in a while, and then disappear into the distance again!
Esther: That's a great idea! Feel like we've got all personality types covered here… couples, greedy people, shy people… what's not to love?!
Chris: Absolutely. What personality types haven't we covered?
Esther: Maybe grumpy people? Or excited people?
Chris: Well if you're grumpy, 1. you shouldn't be at the party anyway, and 2. you can make the other person decide what you are, so you don't have to dress up, it's perfect!
Esther: Problem solved. Sounds like this Halloween party suits all!
So, we hope we have given you, you being the internet, not you-you, some Halloween ideas, psychological or otherwise. If you are going to a proper party tonight, and dressing up, have a great time. And if you're not, maybe take into consideration some of the ideas above. Have a scarily good time guys! Peace